New Delhi: Not long ago, the health ministry literally dropped a bomb on the medical aspirants with capping the number of attempts of NEET to three as well as inserting maximum age criteria as  25 years for general category and 30 years for the reserved category .
As a result of the policy, when the official announcement of NEET came out, CBSE enforced the said limits, thus blocking many aspirants who had surpassed the attempts limit, from filling up the form.
Agitated students were seen taking to the streets across the country, while the social media accounts of ministers, and officials were bombarded with angry messages from doctors and students asking them not to implement the policy at such a late stage.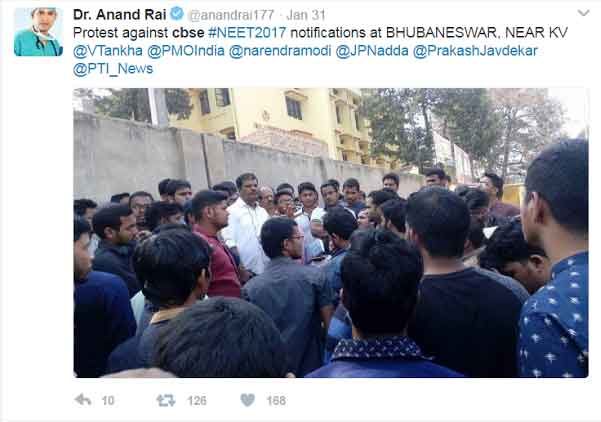 CBSE clarification
................................ Advertisement ................................
With students fearing that their previous AIPMT attempts would be calculated towards NEET, strong objection was made by the student community. The ministry of health as well as CBSE was seen rushing to the placate the students with fresh amendments to the notifications.
In an amendment that is expected to benefit thousands of medical aspirants across the country, the Central Board of Secondary Education (CBSE) clarified on Friday that NEET 2017 would be counted as the first attempt for all candidates, irrespective of the number of previous attempts in AIPMT/NEET.
Department of Health and Family Welfare, Govt, of India vide their office letter has communicated that a clarification has been sought from the Medical Council of India (MCI) and it has been clarified by MCI that the attempts made by candidate for AIPMT/NEET prior to 2017 should not be counted and accordingly appearance in NEET 2017 will be counted as first attempt for all the candidates irrespective of their previous attempts in AIPMT/NEET

Accordingly, it is notified for all concerned that NEET 2017 will be counted as first attempt for all the candidates. Changes have been effected by CBSE accordingly in the online application.

All candidates who could not fill up the application form due to condition of three attempts at AIPMT/NEET will now be able to fill up their application form.

The previous contained in the Admission notice dated on 31/01/2017 and the information Bulletin for NEET UG 2017 may be read in accordance with this notification.
Students Agitated with NEET Capping
With the policy being implemented from this year, certainly some relief has been given to the students. Opposition however still stands against the policy itself. Medical Dialogues team, asking the medical fraternity whether there should be a cap on the number of neet attempts. 70% of the voters said no to cap on NEET attempts, while only 26% saying yes.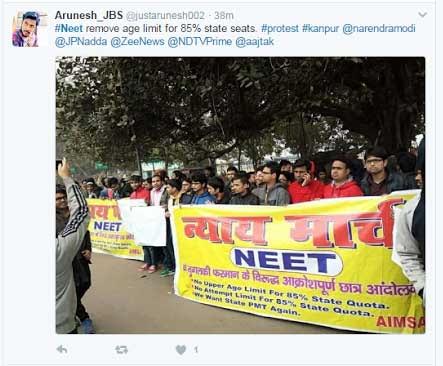 While many have welcomed the age restriction, that of 25 years in general criteria, and 30 in reserved category, opposition is still piling up against the number of attempts. Many Students were seen asking for minimum 5 attempts, while there were some who pointed out on why there should be a restriction on attempt criteria when the officials are placing a cap on the age.
" This cap on attempts, is only going to create more pressure in the mind of students. If i do not clear in my first two attempts, I will spend my entire year living in fear about the outcome of my third attempt. I may not even apply for the third attempt and wait for another year, in order to be more prepared. 3 attempts cap is too less.." Dhanur, a medical aspirant told Medical Dialogues team
Read also: NEET 2017 to be counted as first attempt: CBSE
Author Details
Savita Thakur Joined Medical Dialogue as Reporter in 2015. She covers news related to Medical/Dental Education in particular related to National Board of Examinations, Medical Exams and results, Medical/Dental Courses, e.t.c.
Savita Thakur is a graduate from Indraprastha college for women (University of Delhi).
She can be contacted at savita.thakur@medicaldialogues.in
Contact no. 011-43720751
................................ Advertisement ................................